Electric Scooters
TRADITIONAL CHIC... WITH MODERN BUILD AND LOW MAINTENANCE 
 Classic Electric Scooter Range
The 'Classic 'model electric scooter offers a winning combination of scooter mobility, combined with a modern, economical and easy to maintain drivetrain.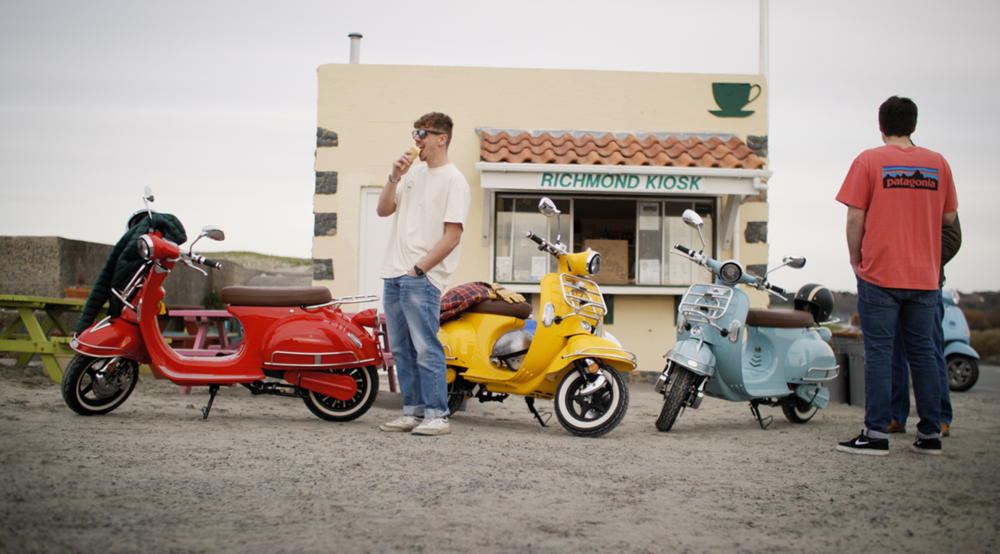 Our beautiful 'Classic' electric scooters are a homage to the glory days of the famous Italian scooters made by Lambretta. These were first released in 1947, manufactured initially in Milan and became a European success as they brought mobility on a budget to a wide range of people, young and old.  Fortunately, modern manufacturing has reduced the environmental impact of the original petrol engine and the requirement for regular maintenance.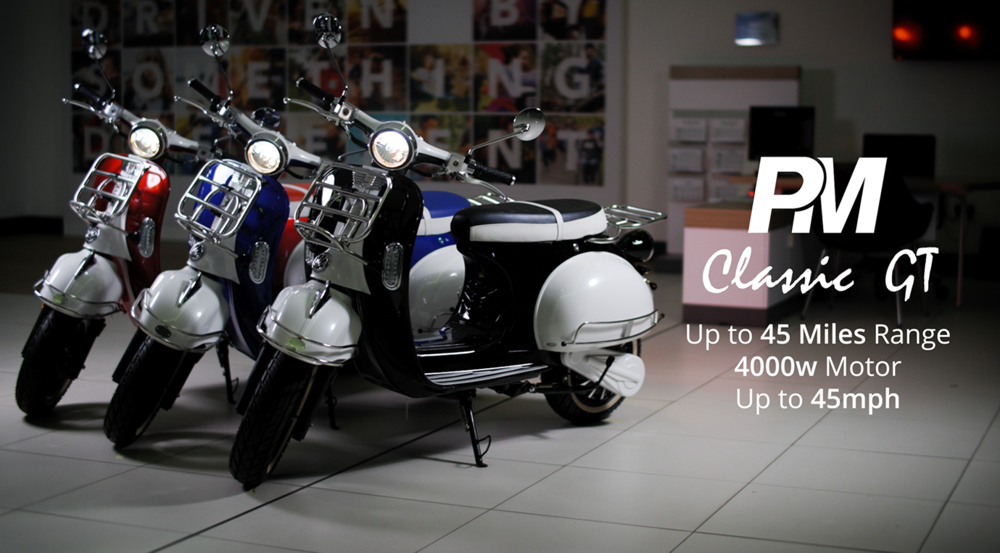 The retro styling of this scooter, with the very latest electric motor available, provides almost instant torque with hardly any noise. 
The stylish 'Classic' scooter will turn heads everywhere you ride it. You can enjoy a great fun ride with the knowledge that your bike is friendly to the environment and offers the cheapest form of motorised transport available.
Monaco GT Electric Scooter Range
The Monaco GT electric scooter offers the same style, economy and easy maintenance of the Classic scooter with a step up in terms of power and potential range.  This 4000w and 5000w electric scooter combines amazing performance with superb styling at a very affordable price.  
The Monaco GT is our premium bike, perfect for daily commuting or just for looking good outside a cafe. They are available in a range of colours including metallic red, electric blue and gunmetal grey.
Why choose an electric scooter?
Environmentally-Friendly
Less Overall Expenditure
Low Maintenance Cost's
Instant Torque
Easy Daily Commuting 
Low Level's of Noise 
Lithium Battery Last's 1000 charges (around 5 years). 
No more getting stuck in traffic or sitting on stuffy buses.  There is no denying, these stylish scooters are a cool way of commuting around the island!
Available now from Paul's Motors. Visit our showroom to see them for yourself or book an appointment to come and try one for size.
New
CLASSIC 4000W 72V 20AH (REF/038)
New
CLASSIC 2000W 72V 20AH (REF/029)
New
CLASSIC 4000W 72V 20AH (REF/039)
New
MONACO GT 4000W 72V 40AH (REF/030)
New
CLASSIC 4000W 72V 20AH (REF/031)
New
MONACO GT 4000W 72V 40AH (REF/032)
New
CLASSIC 4000W 72V 20AH (REF/033)
New
MONACO GT 4000W 72V 40AH (REF/037)
New
MONACO GT 4000W 72V 40AH (REF/036)
Enquire Today